A marketing bot is a form of marketing automation that business use to get more customers and support existing customers with time-saving automation. Marketing bots on Facebook Messenger use the powerful form of conversation to improve engagement and to bring users closer to conversion.
What can marketing bots do for you?
You're probably wondering, "What is it that website bots do?" There are a few ways bots can help you run your marketing, and we'll cover three of the biggest ones below. Keep reading for a breakdown of each one!
1. Guide customers around your website
One of the most common uses for bots is customer assistance on your website. You've no doubt seen chatbots before — you visit a website, and as it loads, a small support widget appears in the bottom corner of the screen.
These chatbots serve as a way for site visitors to get the help they need and find the information they want if they can't figure it out on their own. They can do so all without needing to speak to one of your in-person representatives.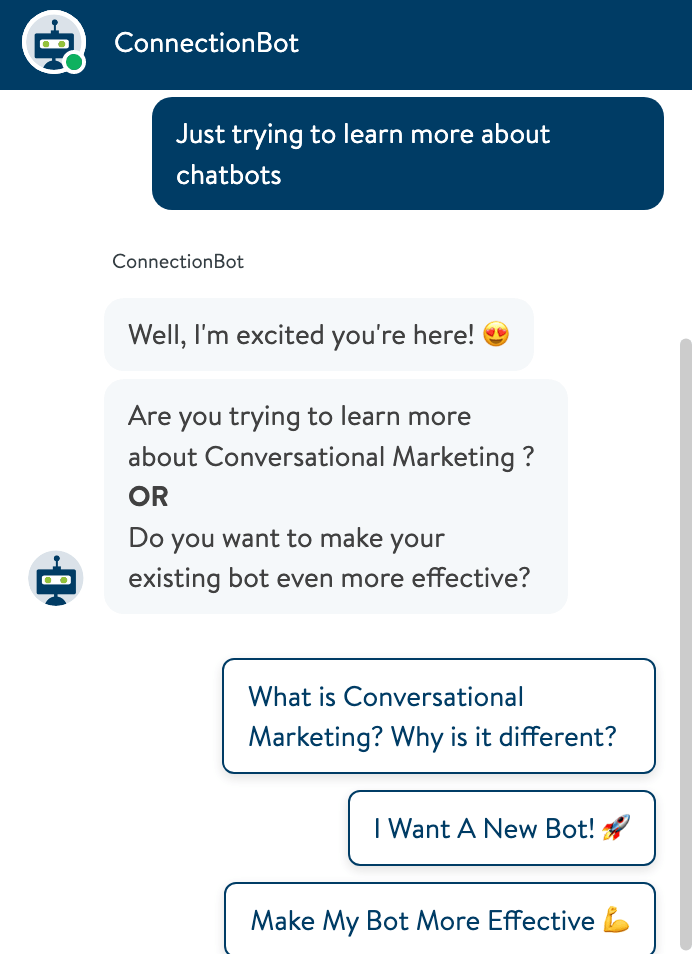 That frees your team to handle other tasks without compromising the user experience.
2. Nurture leads toward a conversion
When chatbots interact with site visitors, they can do much more than guide those visitors to helpful information. They can also sell products directly to those users, recommending specific products and guiding people through the purchase process.
Many of these types of bots can act like miniature salespeople, chatting with users in a conversational voice and asking questions to help discern what the users may want. Ultimately, these bots can be an amazing way to elicit sales from people who might not otherwise buy!
3. Pull data and conduct research
Bots are fantastic for helping you conduct marketing research. To start with, they can help you conduct searches more effectively, pulling info from across the web in response to your queries. They can also analyze your site traffic to provide quick analytics insights for you.
Additionally, you can use these bots to pull data on your site visitors. As chatbots talk to users, they can ask survey-like questions about the users' demographics, locations, interests, and more. Many users will respond voluntarily, providing you with useful data that can enhance your marketing.